The composite balcony decking is a man-made product made of a mix of materials including natural fibers, minerals, and even using recycled plastics. During the process of heating, the materials combine with the bonding agent to create a single composite material that can be cast and shaped into boards.
This is an alternative to timber decking. The composite balcony decking offers all the aesthetics of timber without any of the potential issues such as combustibility, rotting, and weather damage.
Composite decking is which is a very popular timber deck alternative for balconies and roof terraces due to various beneficial reasons. that is low maintenance and hassle-free all year round.​
​In the past balconies, roof terraces, and walkways were made using traditional timber decking. During the lapse of time, it got rotted and lost strength quickly which costs property owners not only their time but also effects monetarily.
Irrespective of the fact that the balcony, roof terrace, or walkways are made for purpose of commercial or residential use it doesn't matter. The composite outdoor flooring ranges and accessories will have a solution for the same. The quality composite decking ranges offer dual-sided capabilities which include a stunning three-dimensioned embossed wood grain or a multi-grooved look that acts as high anti-skid resistance.
Composite Decking For Any Environment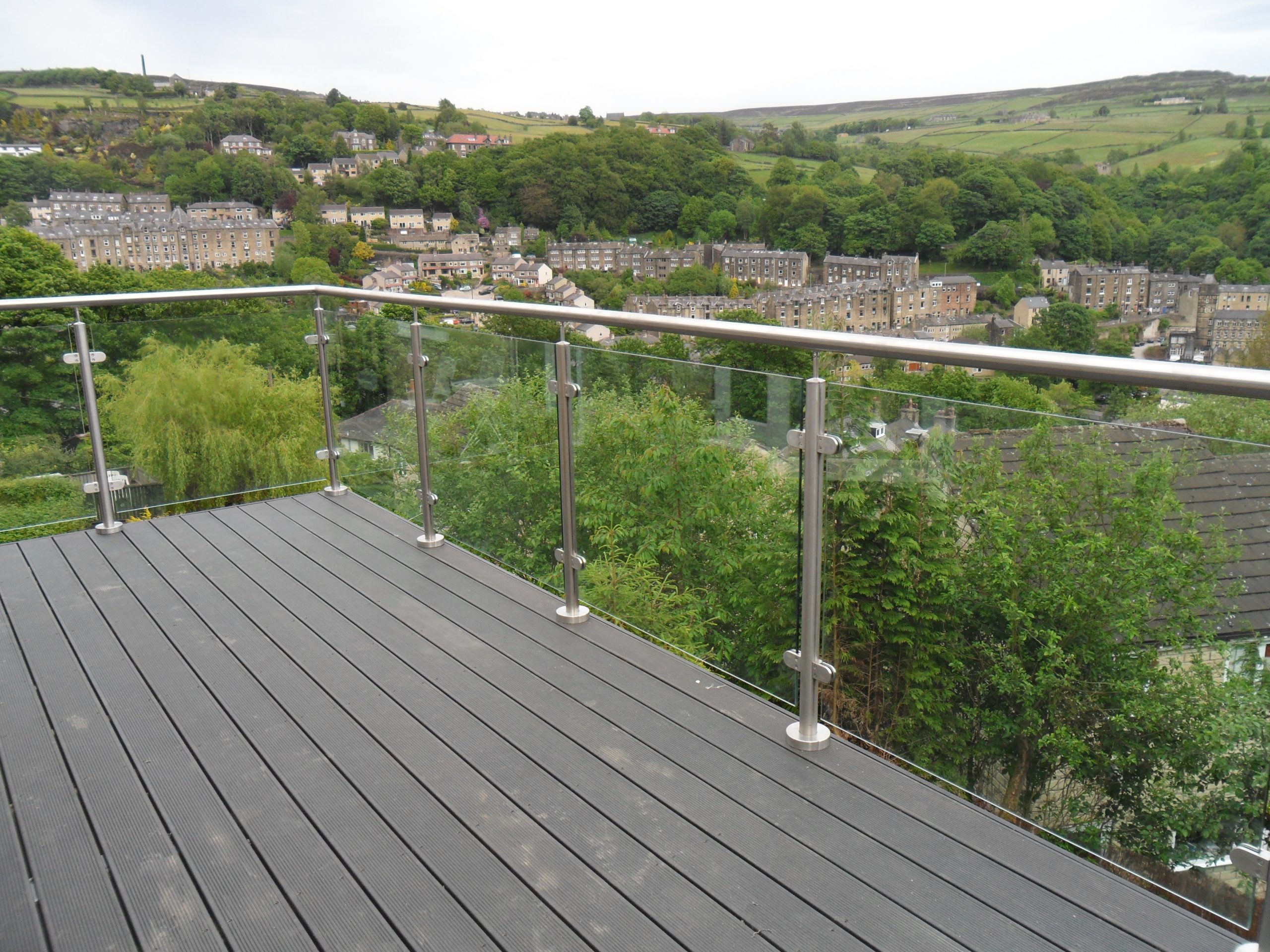 The composite decking can be manufactured and installed for commercial or residential use that including:
Flats and Apartments
Balconies
Gardens
Holiday parks
Public Houses
Rooftop terraces
Restaurants
Schools and universities
​Walkways and much more…
Cost of Maintenance
The main benefit of composite decking is that it does not need to stain, seal or paint which is required for wood materials.  The high-quality synthetic decking materials are warranted against splitting, cracking, rotting, and termite damage. This may require an evaluation service report (ESR) from an accredited materials testing laboratory as proof that the decking products meet the architectural standards. Mostly the manufacturers of composite decks have code reports on websites, which is the best to get checked using the latest version.
Thus composite decking will save time, and energy and proves cost-effective in the long run so there is no such anything as truly decking material.
Conclusion
From the above facts, it is concluded that composite balcony decking plays an important role as a substitute material to consider when planning for any projects.
This Offers everything for safe as well as stylish balcony flooring. There are so many types of composite decking products available in the market which can be proven best suitable for different classes of fire-rated balcony decking, slip, weather resistant, stain, and fade-proof. No longer there is a need to be associated with plastic, the latest developments in technology proved that the use of minerals and fibers helps to create composites deck of the highest quality and standards.