The tiles have a major influence on how a room looks the decisive factors are the color, size and how the tiles are laid. Therefore, the topic is very important for every bathroom renovation . The choice should be based on the conditions of the room. A small room looks significantly larger with large and light tiles. A narrow room is visually broadened when it is laid horizontally. The tiles melbourne can also create other exciting effects in a room – for example, a visual separation or merging of different areas. In this way, in combined bedrooms and bathrooms, individual functional areas can be separated or harmoniously flowing room transitions and belonging can be created.
Height of the tile level
There is no specific requirement as to how high you should put tiles in the bathroom. Only the shower area should always be fully tiled. Whether the rest of the bathroom is tiled ceiling-high or only halfway up is more a matter of taste and opinion. In general, the height of the tiles always depends on the overall design of the bathroom. Modern bathrooms are usually no longer fully tiled.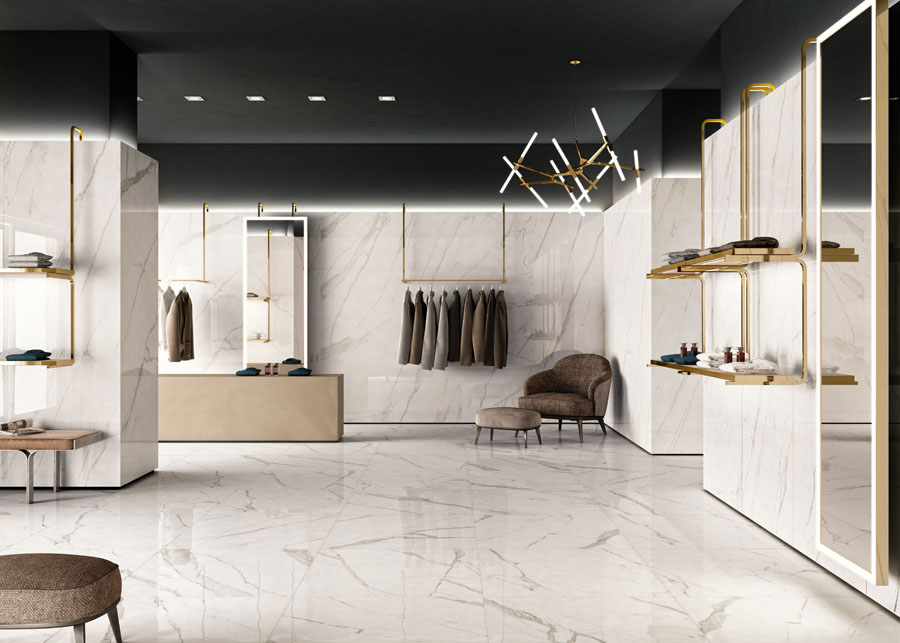 How high bathroom tiles are laid, professional bathroom planners often orientate themselves on the height of the pre-wall, which is required for the cistern, for example. The tiles on the wall are placed as high as this little wall is. With a view to the common tile formats, a height of 120 centimeters is ideal. The walls above appear "airier" if they are only painted or plastered. Then the design is also more flexible, because a painted wall can quickly be given a different color. The whole bathroom shines in a new design. In addition, the walls are more breathable if they are only tiled halfway up. But there are also proponents of laying the tiles up to the ceiling. The advantage: fully tiled bathrooms are more hygienic and easier to clean.
Tiles for a small bathroom
The choice of tiles affects the visual size of the bathroom. Large-format tiles make small rooms appear more spacious, whereas small tile formats or mosaics visually reduce the space due to the large number of joints. Light floors also make the room appear larger. For a small and tight tube bath, it is advisable to design a side wall with the tiles of the floor. The opposite wall remains white or a different color. This also creates a wider feeling of space.